Training at MHC
You have to complete the following requirements prior to signing up for ministries. Volunteer Requirements:
Fill out Volunteer Form/bring to training session (download)
Attend specific ministry training (i.e. Food Pantry, Housewares, or others)
All volunteers must have attended the Diocesan protocol training within the last three years. Protocol training may be completed by visiting the Diocesan website at: http://www.dol-in.org/online-safe-environment-training.
Upcoming Volunteer Training Dates
Thurs. May 3 Baby Gabriel 7-8:30 p.m.
Thurs. May 10 Housewares 7-8:30 p.m.
Mon. May 14 Food Pantry 6:30-8:00 p.m.

All of the trainings are held at the Merciful Help Center.

Click below to sign up for a training session
Annual Opportunities | Community Care Day

Merciful HELP Center Choice Food Pantry

There are MANY wonderful opportunities at the Choice Food Pantry!
Pantry Stockers: Stock the Merciful HELP Center Choice Food Pantry

Shoppers: Helps MHC guests make selections of various food items, toiletries and paper products through out the pantry.
Runners: Take client requests, prepare carts and gather frozen and fresh foods as requested by the guests.
Teen Helpers: Help load grocery orders into guest vehicle, help guest make bread selections, to take names, verify client information, fill requests of each individual, and record what and when the clients receive assistance. You may volunteer once a year or once a week, by either calling 663-4039 or coming to the Merciful HELP center and signing up on the calendar. Volunteers may bring children ages 8 and up to help, but are limited to one child per adult.
Teens ages 16 or older may volunteer alone, and up to 4 teens per week can sign up on the clip board from 7 am to 10 pm in the Donation Drop Off room to work on Saturdays from 2 pm to 4 pm.
Click below to volunteer for the MHC Food Pantry
Furniture Delivery **Has the biggest need for volunteers**
We need strong volunteers to make pick ups from donors and make deliveries to the poor. It can be a great father-son activity. You pick your own date and time, once a month or as often as you like, and we will schedule a trip for you. You can use our truck once approved, and up to three people can work together at a time. Drivers must be 25 years or older, hold a valid drivers license and have protocol training. Please contact Furniture@mercifulhelpcenter.org
Click below to volunteer for Furniture Delivery
Baby Pantry
We need volunteers to receive and organize donations from parishioners weekly. We also need volunteers and subs to meet with clients and distribute items for two hour shifts on the first and third Tuesday of the month from 5-7 pm.
Click below to volunteer for the Baby Pantry
Gabriel Project Angels
Become a Gabriel Angel who is responsible for ongoing contact with a mother both during pregnancy and after delivery. Just attend a short training session where you will learn about how to meet the clients and assess their needs, how to connect them with community resources and real life experiences in a scenario format to gain insight into how to deal with issues that may arise with clients. Please print and fill out the volunteer form and return it to the Parish Office. Gabriel Project Volunteer Form (pdf)
Housewares Committee
We need volunteers to receive and organize donations from parishioners weekly on Tuesday or Friday for about an hour, or for a scheduled day (family event) after we put out a request for items needed in the bulletin. We also need monthly volunteers and subs to meet with clients and distribute items for two hour shifts on Thursdays 9-11 am and Saturdays from 1-3 pm. Please contact Housewares@MercifulHELPCenter.org
This sign up is for trained volunteers within the Housewares ministry.
Tools for School
It takes more than 900 volunteers to accomplish Tools for School! We need your help to contact clients, gather school supplies, count and organize, distribute the supplies, and guide families as they shop during the last weekend in July. We also have a need for Spanish translators. Teen helpers 7th grade and older are also welcome! ToolsforSchool@mercifulhelpcenter.org
Winter Coats
From mid-October through the end of January we need volunteers to collect, sort, clean, and distribute winter wear. The first weekend in November volunteers are needed to work at the coat giveaway at Carmel United Methodist Church.
Click below to volunteer for the Coat Ministry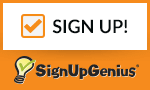 Goodwill Truck
Twice a year near Memorial Day and Labor Day we need volunteers to receive and organize donations at the Goodwill truck parked in the lot near the athletic fields.
Thanksgiving Basket Drive
Sign up to hand out turkey tags, collect/sort donations, assemble baskets and deliver food.
Click below to volunteer for the Thanksgiving Basket Drive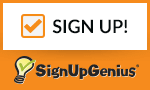 Community Care Day
We need help accepting and sorting donations and loading/unloading the trucks at the Merciful HELP Center from now until the day of the event. Also, please consider coming to volunteer at the program at St. Mary's School on January 20, 2018. We NEED your loving hands and hearts!
Click below to volunteer for the 2018 CommUNITY Care Day